Fill out the form to put
single-stream recycling to work.
Count on Waste Management to make recycling simpler and
more cost-effective for your business. With single-stream
recycling, you and your employees can put all your recyclables
into a single container — no more sorting paper, plastics or metals.
It's that easy.
Single-stream recycling may save more green than you think.
By recycling more, you could reduce the frequency and costs of
your solid waste pickups.
What's more, employees and customers alike will feel better
knowing they're doing business with a company that's doing its
part to protect the environment.
We are proud to provide single-stream recycling
to these fine communities:
Little Rock, AR
North Little Rock, AR
Sherwood, AR
Russellville, AR
WATCH VIDEO
Little Rock kindergarteners have a field day with single-stream recycling. Take their words of advice.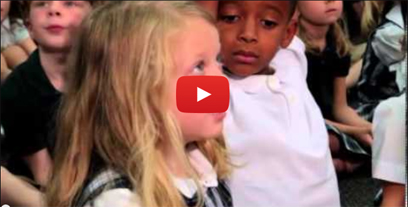 Questions?
Please contact our Little Rock MRF (Materials Recovery
Facility) at 501 490 0733. We are located at:
7900 Sloane Drive
Little Rock, AR 72206
Fill out the form below and one of our business recycling experts will contact you shortly.